Educational Technology
Bring your school into the future.
Our educational software is a complete operational system which leverages technology to create highly personalised learning experiences. Our dream is to make education accessible to everyone and scale your institution in unimaginable ways!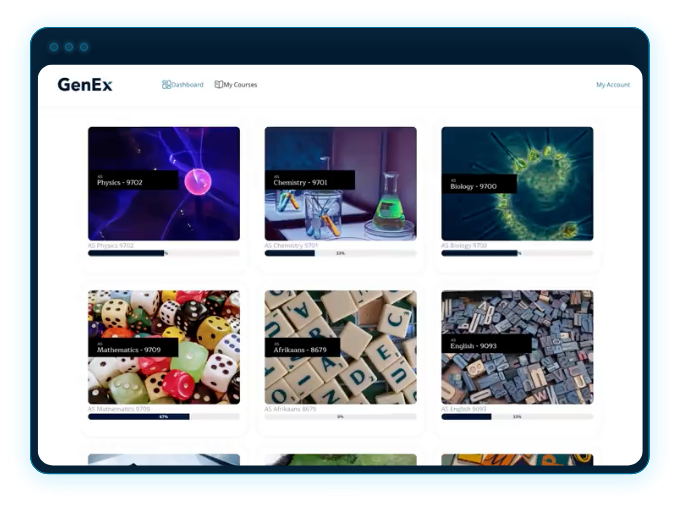 Student Information System
The Student Information System (SIS) is a complete campus management tool that consolidates all the functions of an academic institution into a responsive, user-friendly application that seamlessly bridges the gap between students, guardians, teachers and the academic institution.
The SIS is the foundation you need to run a thriving academic institution.
All critical campus and student data are stored on the SIS, from curriculum building to lesson planning, reporting and resourcing, progression management, student portfolio views and more.
SIS Features include:
Application to Enrollment
Academic Planning and Curriculum Management
Content Resources and Management
Engagement with Guardians, Staff and Students
Help and Tech Support
Reporting
Learner Management System
The Learner Management System enables learner development, subject management, course validation. It is a gateway to one-on-one learner guidance with every student in the classroom. The LMS is also where students access all their course content and assessments.
A complete multi-curriculum offering, including Cambridge International, is stored on the LMS, creating further transparency for educators, parents and students.
A new level of connectivity and student-centric learning, putting your students at the forefront of their learning experience.
Equipped with full Microsoft 365 & Google Integration capabilities, the LMS uses an intuitive learning design method with Subject Matter Expert (SME) integration. The extensive library of educational resources empowers students to enrich their academic journey, whilst educators have quality material to supplement their lessons.
LMS Features include:
Complete Access Control  

Comprehensive Engagement Tools   

Support  

Student Portal (Front-end for Students)  

Project briefs  

Announcements  

Calendar 

API